Season 3 Episode 2


As stated on the page about Eddie's bar, the inside of the flat is a set and so does not exist in real life. However, the outside location certainly does exist!

We see it in detail in the opening scene of Season 3 Episode 2, when Mickey and Sanny go to get ice and argue about women. As they return from the shop, we see the iconic street name Brick Lane.

But Brick Lane is huge! How to narrow it down? simple really. Opposite the shop Mickey and Danny go to is a curry house (Third shop along in this photo). Blurry as it is, you can make out "standard Balti House"



---
Brick Lane

---
---
---
---
---
Just to confirm this, Danny ogles two girls walking by. Note the grating by the bins in both photos (roughly where Micky and Danny are standing).
In addition to this, you can see first the brick of their building, then the red brick of the next building along, and finally the brown building with lines in both photos.



---
So the flat is a bit of an anomaly! Although supposedly the team have a penthouse overlooking the gherkin, they are in reality nowhere near the Gherkin now! Even so, if you want their flat they go for about £2.5 million, so start saving up...or start conning!


Article by Giles Leigh
---
---
Subscribe
Powered by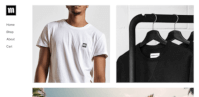 Create your own unique website with customizable templates.